Carpet cleaning services in South West London provided by Magic Carpet Cleaning
---
Employees of Magic Carpet Cleaning in South West London are qualified to work with all types of detergents necessary for a thorough cleaning of your domestic or commercial property. Our priority is to restore the shine of your home, freeing it from stains, covering any type of surface. Do not worry about the type of pollution, we are prepared for all possible options – coffee, traces of pet urine, wine, food, chewing gum, chocolate, etc. Magic Carpet Cleaning offers complete range of cleaning services to all the boroughs in South West London. Our carpet cleaners are fully qualified, certified and trained by industry's standards and are available on a short notice.
---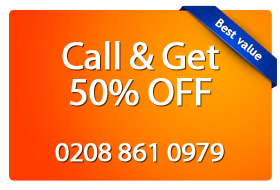 | Carpet cleaning | Was | Now |
| --- | --- | --- |
| Small room | £40 | £20 |
| One bed flat | £140 | £70 |
| Three bed flat | £190 | £95 |
---
To get your home carpets bright and clean once again, do not hesitate to
call us now on 0208 861 0979!
ALL South West London boroughs now covered by Magic Carpet Cleaning services
Magic Carpet Cleaning now have cleaners covering all areas in South West boroughs of London, including:
Why Choose Magic Carpet Cleaning ?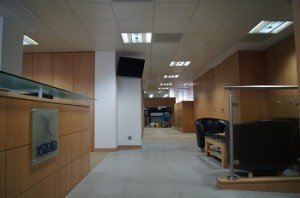 Having passed numerous courses for cleaning experts, our staff acquire the necessary skills that ensure a high level of cleaning service.
We are well informed and use the most innovative cleansing methods to get the best cleaning service.
Magic Carpet Cleaning uses products that are among the latest eco-friendly products available in the market.
Hidden fees are not eligible for our contracts. We want our customers to come to us attracted by the quality we offer, rather than fraudulent offers.
We are prepared to remove any impurities from your home, including old stains.
It is important for us to earn your trust, so we will work until you approve the results.
We provide full and partial cleaning in Central London, North London, South London, West London, East London, North-West London, North-East London, South-West London, South-East London, complete coverage of London areas within the M25 ring.
Ask our experts in the specific pages for different regions NOW! You will find the best solution for your problems.
Steam Cleaning Service
We rely on the hot water extraction approach to provide high quality house cleansing. From experience, we know that Steam cleaning is preferred by families with children, because the detergents used in conjunction with hot water kill germs, while sparing health. This treatment has proven to be highly effective in maintaining good hygiene. Our specialists inject cleaning products into the carpet under high temperature using specialized equipment. Impurities are sucked from the fabric. Our equipment is fully consistent with work in private homes and public buildings. Among the biggest advantages of the method is its ability to destroy the causes of allergies, which makes it a favorite in today's polluted reality.
Dry Carpet Treatment Service
Dry Cleaning Carpet is a fast and attractive method that is best suited for business spaces. The substances are used in the form of powder and are 98% biodegradable. Our professionals rub the substances in the treated fabric and suck the dirt with powerful vacuum. Dry cleaning process protects delicate fabrics. The result is visible immediately, and visitors can pass immediately after washing. This approach extends the life of rugs and carpets, as the lack of water prevents mold.
Professional Stain Removal Service
Employees of Magic Carpet Cleaning are qualified to work with all products and tools necessary for a thorough cleaning of your houses and offices. They can treat synthetic and natural fabrics with acid, alkaloids and other cleaning chemicals. Our priority is to restore the shine of your home, freeing it from stains, covering all surfaces. Do not worry about the type of pollution, we are prepared for all possible options – coffee, traces of pet urine, wine, food, chewing gum, chocolate, etc. To feel at home, do not hesitate to contact us on 0208 861 0979! If you are in South-West London, trust us! Look for the specialists in stain destruction- of Magic Carpet Cleaning and call us at 0208 861 0979