Magic Carpet Cleaning offer fantastic cleaning quotes to residents of Battersea SW11 area for over ten years. We know the area very well and, to minimise costs and time, we only work with dedicated carpet cleaners who are only available in Battersea.
We guarantee that you will get the very best in the carpet cleaning industry. Our five-stars service ensures that your carpets will only be cleaned by fully insured, highly skilled technicians who are fully trained to the highest industry standards.
Call us now on 020 8861 0979 to book one of our fully qualified staff and feel the magic!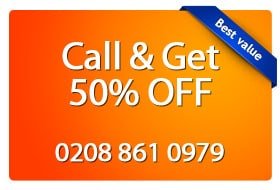 | Carpet Cleaning | Was | Now |
| --- | --- | --- |
| Small room | £ 40 | £ 20 |
| One bed flat | £ 160 | £ 80 |
| Three bed flat | £ 190 | £ 95 |
Magic Carpet Cleaning in SW11 Battersea – What Do We Offer?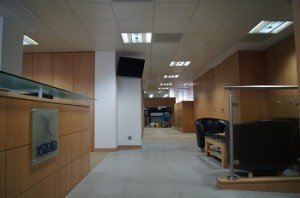 When booking with Magic Carpet Cleaning in Battersea or within this area, you get the best service possible. It comes with a full satisfaction guarantee — or we re-clean for free.
For more details, here is what you get when you book us:
Dedicated team of carpet cleaners in Battersea: they only cover this area and are all fully insured, trained to our industry's standards and fully qualified to carry out all the tasks at hand;
Industrial strength cleaning equipment: British Standards approved chemicals, and machines that inject hot water deep into your carpets and extract it along with all the dirt and allergens from deep within the layers of your carpets;
a complete satisfaction guarantee or we re-clean for free;
a service whose quality is second to none: based on excellent feedback and fantastic customer reviews, as you can see for yourself, on this page
Carpet cleaning in Battersea: Why Choose Magic?
To minimise costs and travel time, our carpet cleaners in Battersea are only available in this area. This means that they will get to your property on time and that it's much more flexible for you book them whenever it suits you best.
Also, to give you a service of unmatched quality, our carpet cleaning technicians are fully trained to our industry's standards and they have received exceptional feedback from both businesses and home customers in Battersea, as you can see for yourself.
How do we clean carpets in Battersea?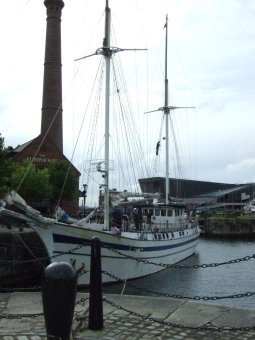 Our professional cleaners are fully trained using variety of cleaning methods when it comes to treating your carpet. It may not seem like steam cleaning is an exact science, but our Battersea SW11 technicians will use their expertise to deliver consistent high quality results.
When doing our work, our customers can opt for dry carpet treatment, with dry compound or encapsulation, or bonnet cleaning. They can also choose between Hot Water Extraction and shampoo.
In addition, you will need to play your part too. Regularly hoovering, and trying to prevent some of the more stubborn marks such as coffee, rust and wood stain from staining your carpet.
Our professional carpet cleaners in Battersea are committed to identifying and taking the best possible care for your carpet in order to get the best possible results, it is only with proper care, however, you can you keep your carpet as good as new.
Different situations call for different and our professionals are trained to identify every different stain that calls for a specific way to clean your carpet, when we see you in Battersea.
As well as carpets, we can also give your upholstery and rugs the professional cleaning treatment.
Dedicated to the Battersea area, at Magic Carpet Cleaning we will provide a full cleaning service that leaves your carpet looking a million pounds.
Carpet Cleaning Reviews from Customers in Battersea SW11
Over the years, we've had a great amount of positive reviews from our customers in Battersea.
Most of these reviews were verbal or have been sent by e-mail or over the phone; however, here are some reviews from our customers in Battersea, posted on our Google Plus page:
Don't miss out on our services!
Our guarantee is that if you are not happy with the result, we will re-clean within 24 hours, so call our advisers on 020 8930 2650 to book early and get a further discount! Alternatively, you can reach us via our contact form.