When looking for reliable professional carpet cleaning services in Twickenham TW1, our experienced team from Magic Carpet Cleaning is ready to help. We are devoted to providing quality cleaning services for houses, shops, commercial and business buildings in London and we are the best in the craft. Check our recommendations and see for yourselves! To get in touch with our carpet cleaners in Twickneham TW1 and book a service – call 0208 861 0979 or use the form below.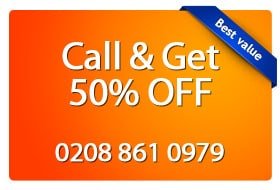 | Carpet Cleaning | Was | Now |
| --- | --- | --- |
| Small room | £ 40 | £ 20 |
| One bed flat | £ 160 | £ 80 |
| Three bed flat | £ 190 | £ 95 |
Why Choose Magic Carpet Cleaning in Twickenham TW1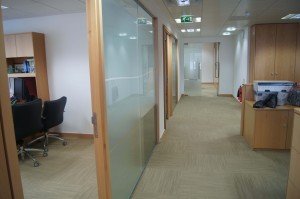 We in Magic Carpet Cleaning use 100% safe and eco-friendly cleansing products and equipment to leave behind a cleaner and safer environment for your family.
We give you a 100% guarantee for our services.
We at Magic Carpet Cleaning are well acquainted with the latest trends for washing of all surfaces – and we implement the most recent cleaning techniques in our work!
No hidden fees!
Professional Steam Cleaning in Twickenham TW1
Many manufacturers recommend hot water extraction as the best way to care for the textile floor. The steam cleaning not only cleans the carpet but also destroys all allergens from the treated surfaces. We know that this is important for our customers who care about their health. Our teams put detergents that after a certain time are extracted together with the soil by vacuum. Hot water is used for maintaining the house hygiene and excellent results are achieved.
Dry Carpet Cleaning Method – Fast yet Efficient Treatment
Businesses prefer fast and efficient washing, which does not hinder employees and customers. Dry powder cleaning is suitable for carpets and rugs from delicate fabrics as it does not use water. The used materials prevent mold and discoloration. Powder-like substances are mechanically rubbed into the fabric and are then extracted by vacuum together with the mud. Detergents we use are 98% biodegradable.
Expert Stain Removal and Protection Services
We provide optimal solutions for your house and office like cleaning any blemishes – coffee, traces of pet urine, wine, food, chewing gum, chocolate, etc. Our experts are certified to handle preparations of diverse origin – acid, alkaloids, etc. They can clean artificial and natural materials with equal success. Our professionals use first class professional equipment that is a reliable tool for struggling with dirt.
The cleaning staff of Magic Carpet Cleaning are ready to respond to all of your questions 24/7. To get the shining in your home or office back, do not hesitate to call us dialing 0208 861 0979 for Twickenham.
Don't miss out on our services!
Our guarantee is that if you are not happy with the result, we will re-clean within 24 hours, so call our advisers on 020 8930 2650 to book early and get a further discount! Alternatively, you can reach us via our contact form.