At Magic Carpet Cleaning, we have dedicated carpet cleaners in Soho W1. We provide the very best in carpet cleaning. And we cover all the Soho area. We guarantee that we will give you great service, and at a very competitive price. Call us now to book one of our fully qualified staff and feel the magic!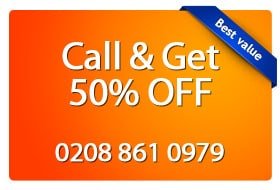 | Carpet Cleaning | Was | Now |
| --- | --- | --- |
| Small room | £ 40 | £ 20 |
| One bed flat | £ 160 | £ 80 |
| Three bed flat | £ 190 | £ 95 |
Cleaning carpets and upholstery in Soho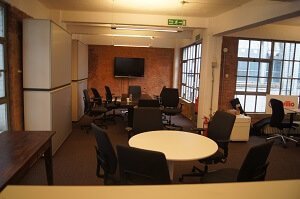 Upholstery is the act of providing padding, springs, webbing, fabric or leather covers for your furniture, in particular, your seats. The term can be applied to domestic, automobile, airplane and boat furniture, and is the dedicated work of an upholsterer in Soho.
The majority of the time, upholstery uses coil springs and fabric such as animal hair, hessians, straw and hay, linen scrims, wadding, and is done by hand building each layer of the upholstery up. Modern upholstery is done using latter day synthetic materials like dacron and vinyl, serpentine springs and similar.
Everyone uses furniture in the home, and it will be used every day. This said, the upholstery comes under considerable wear and tear as well as being an easy target for staining. It will be a regular recipient of breadcrumbs, biscuits, coffee and tea stains, and even the occasional red wine mark. These stains will result in the need for a good cleaning and that is where we, at Magic Carpet Cleaning of Soho will assist you.
Cleaning upholstery in Soho is much like cleaning carpets in it's method, however it takes a lot more care and is a lot more time consuming than general cleaning.
Usually, the upholstery will show similar signs of wear as a heavy traffic area of your carpet, and so a more intense cleaning is often used, as well as requiring chemicals to aid the cleaning in Soho.
With upholstery cleaning, the main technique which becomes time consuming is making sure every cushion and cover, arm and head rest are all separately subjected to a thorough cleaning. Each of these parts will also need to be allowed to dry naturally in the Soho air.
Often when cleaning upholstery, our staff in Soho will find some really tough stains, which will require extra work, but they will always take care to keep your upholstery safe and undamaged when the cleaning is finished.
At Magic Carpet Cleaning in Soho, you will get the very best upholstery cleaning treatment from our fully trained, vetted professionals and the best service money can buy.
Don't miss out on our services!
Our guarantee is that if you are not happy with the result, we will re-clean within 24 hours, so call our advisers on 020 8930 2650 to book early and get a further discount! Alternatively, you can reach us via our contact form.