If you want to clean your carpets and get rid of stains in your Balham SW12 property, Magic Carpet Cleaning is the right  company for the task! Our professional carpet cleaners in Balham SW12 will take care of your carpets, sofas, furniture, rugs and upholstery. It will all shine up – you deserve a healthy and clean everyday life! To book a service in Balham SW12 simply phone us at 0208 861 0979 or fill the form below to book a service.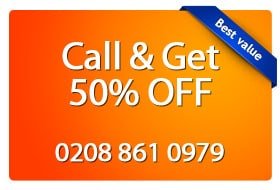 | Carpet Cleaning | Was | Now |
| --- | --- | --- |
| Small room | £ 40 | £ 20 |
| One bed flat | £ 160 | £ 80 |
| Three bed flat | £ 190 | £ 95 |
Benefits of Magic Carpet Cleaning in Balham SW12: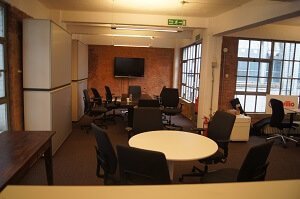 Why put up with the old spots? Our cleansing experts promise to clean them without a trace and refresh your home and office!
Our cleaners are certified experts trained to meet the utmost challenges of the modern washing technologies and techniques.
Magic Carpet Cleaning is using only pet and child friendlycleansing materials.
You can be certain that signing with us, you will be safe from hidden charges and additional conditions in contracts.
Being informed about innovations, we offer the most current solutions to any type of dirt.
Our customers recommend us as a reliable partner as we guarantee our professionals will clean until you verify that you are satisfied with the results!
Ask our cleanness experts in the special pages for Balham NOW! You will find the best solution for your problems. Results will enchant you!
Steam Carpet Cleaning
Steam cleaning is one of the most effective approaches to professional cleaning at present, meeting the highest professional standards. Carpet producers recommend it as a cleansing technique since it destroys microbes living on the surface of the fabrics. The method is one of the preferred ones for cleaning a house or a place where allergic to dust people and families with small children or pets live. Hot water extraction kills all allergens, which is the biggest advantage of this treatment. Our team cleans with detergents being mechanically rubbed into the fabrics which are taken out by vacuum. Thanks to the hot water, the results are above 99% removed soil, dust, spots and allergens.
Dry Carpet Cleaning
Our business clients recommend Magic Carpet Cleaning for cleaning textile floors in office buildings and business centers. Their customers and visitors are not required to wait until the rugs get dry, since this treatment does not use water for cleaning. Dry Compound Cleaning is suitable for carpets and rugs from delicate fabrics because it does not change their color. The fabrics are also protected from mold. The method works by rubbing powder substances in the fabrics by a specialized technique. Detergents we use are 98% biodegradable.
Stain Removal and Protection
Working with substances of diverse origin – acid, alkaloids, etc., our trained specialists clean smudges of coffee, traces of pet urine, wine, food, chewing gum, chocolate, etc. Our cleaning professionals perform cleaning of artificial and natural materials in residences, offices, commercial buildings and shops.
Since we clean Balham SW12 properties, maintaining a clean and sanitized home is no longer an unattainable dream! We will change your house and office beyond recognition. Call 0208 861 0979 and you will see – Magic Carpet Cleaning will achieve cleaning perfection!
Don't miss out on our services!
Our guarantee is that if you are not happy with the result, we will re-clean within 24 hours, so call our advisers on 020 8930 2650 to book early and get a further discount! Alternatively, you can reach us via our contact form.